REPRESENTING PERSONAL INJURY VICTIMS
AND DEFENDING CRIMINAL CASES SINCE 1994
Trusted Personal Injury & Criminal Defense Attorney in Scottsdale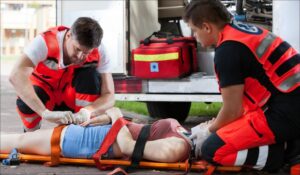 Accidents that involve injuries can be traumatic. At Van Norman Law, we will help you every step of the way and do all that we can to help you move past this rough time in your life.
If you have been charged with a crime your future may be at stake. Van Norman Law can help you understand your rights and assist you in building a strong defense.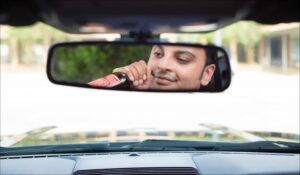 Arizona has severe punishments for DUI/DWI offenders. If you have been found driving under the influence of alcohol or drugs, call Van Norman Law today to receive expert advice.
DO YOU HAVE QUESTIONS ABOUT YOUR CURRENT CASE?
"Our true passion is to help people. Practicing law has afforded us the opportunity to help people change their lives and create the most positive outcomes that we possibly can."
MEET THE VAN NORMAN TEAM
KEVIN VAN NORMAN
SENIOR ATTORNEY
JEFF VAN NORMAN
SENIOR ATTORNEY
VICKIE GERSTNER
OFFICE MANAGER & PARALEGAL
LET'S WORK TOGETHER
Being involved in a civil matter or having a criminal charge brought against you can be scary. At Van Norman Law, we understand that your future may depend on the outcome of your case. Trust our legal team to help defend your rights. Contact us today to receive a free consultation.
Who is Van Norman Law?
Van Norman Law was founded with a mission to provide high-quality legal services at an affordable rate to anyone who was in need of legal representation here in Phoenix, Arizona. Looking for a Phoenix personal injury attorney, or a lawyer who can represent you in a criminal case? Look no further can Van Norman Law.
Located in the thriving heart of Old Town Scottsdale, at Van Norman Law we are committed to professionalism, transparency, honesty, and results. At Van Norman Law, we believing in giving personal care while deliver on client's specific needs.
If you are looking for a Phoenix lawyer, and would like to learn more about Van Norman Law, schedule a FREE initial consultation. At your consultation, one of our experienced attorneys will sit down with you one-on-one to discuss the specifics of your case. This no-obligation consultation is designed to help educate and guide you through the legal circumstances regarding your case. In the end, the decision to retain a lawyer is yours to make. Our Phoenix based legal team will guide you, but you will never be pressured into retaining a lawyer.
At Van Norman Law, we do things a little differently. We truly believe that legal representation should be personal. Our Scottsdale lawyers practice in all of the following areas:
Whatever your situation, regardless of the circumstance of your case, you have a right to legal representation. Accident victims, victims of medical malpractice, and family members who have had a loved one pass away in an accident deserve to be compensated for the hardships they have endured. At Van Norman Law, we will not rest until you have had your day in court. We will fight relentlessly to see that your legal rights are properly defended.
Learn more about our award-winning attorney team in Scottsdale
To learn more about Van Norman Law or to schedule your FREE initial consultation, click here, or call (480)481-0616 today!
We can't wait to hear from you.