DUI Lawyers Arizona Residents Can Trust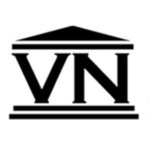 You may be scared and stressed about the uncertainty of your future if you have been charged with a DUI/DWI. Trust Van Norman Law to be the DUI Defense lawyers to stand by your side to defend your rights. During a time like this, it is critical for you to have a reliable legal team standing behind you. We will ensure that your rights were not violated, address every defense possible and, if convicted, work to get you the most minimal consequence possible. If you choose to have a trial by jury we can help you obtain that.
Van Norman Law has handled hundreds of DUI Defense cases in Scottsdale over the past two decades. Having the opportunity to work with DUI clients, we understand the fear and stress that you may be facing. Do not leave your future up to chance. Trust a knowledgeable and experienced DUI defense attorney to back you up! If you're Phoenix-based, learn more about our DUI defense services in Phoenix, Scottsdale, Tempe, and the surrounding areas!
Why Choose Van Norman Law For Your DUI Defense
Transparency and Professionalism
One Arizona DUI attorney team that has helped countless clients over the decades when it comes to DUI charges is the Van Norman Law Firm. Also an Arizona criminal defense lawyer, the Van Norman Law Firm has a broad range of legal representation experience that has stood the test of time. Having defended a wide range of criminal cases throughout Arizona, the firm has built its reputation around principles such as honesty, trust, transparency, and professionalism. Thinking outside the box for clients and providing dedicated, focused and prompt legal representation is what the firm has become known for over the years.
Trusted and Respected Arizona DUI Defense Lawyers
DUI is a serious situation that requires the dedication and focus of an experienced and professional law firm in Phoenix. While the residents of Arizona have many choices when it comes to Arizona DUI lawyers, one firm, in particular, has stood the test of time when it comes to providing personalized and focused attention for clients. The Van Norman Law Firm is one of the most respected and trusted names in Arizona legal representation when it comes to an array of personal injury claims. Few other Arizona DUI lawyers offer the level of dedication that the firm offers.
Dedication and Focus
From animal bite accidents to bicycle accidents and pedestrian accidents as well as medical malpractice and motorcycle accidents, Van Norman Law Firm is always standing by and ready to assist. Other common cases that are routinely handled by the firm include wrongful death cases, truck accident cases, product liability cases, drug offense cases, criminal damage cases, white-collar crime-related cases, and even workplace harassment cases. Having worked on many DUI cases in the past, the firm has the dedication and focus that clients expect during a trying time.
Embrace of the Healing Process
With free initial consultations and focused legal representation, the Van Norman Law Firm is dedicated to ensuring that clients are able to focus on things that are truly important in life. This includes taking care of family and embracing the healing process as a way to recover from injuries due to the negligence of another individual. The firm offers representation for a wide range of legal situations including everything from DUI to personal injury and criminal defense. This helps clients in knowing that they are working with a diverse law group that strives to provide clients with the personalized service that they expect.
Why You Need An Experienced DUI Attorney
Avoiding Costly Fines and Loss of License
Perhaps nothing in life is more troubling than being involved in a DUI event that can result in costly fines and even the loss of one's license. However, there are focused personal injury attorneys and DUI attorneys in Arizona that can help those that have been accused of driving under the influence. From driving impaired to driving under the influence, there are many intricacies involved with dealing with a DUI case. Working with the right law firm in Phoenix can make all the difference in this regard.
Peace of Mind
Finding a personal injury lawyer that has a proven track record is extremely important. With DUI stops becoming a growing concern across the state and throughout the country, having the peace of mind and confidence to know that there is a professional personal injury attorney standing by is comforting. Having represented personal injury victims and those who been injured through no fault of their own since the early 1990s, the attorneys at Van Norman Law Firm have years of experience. Conveniently located in beautiful Scottsdale, the firm has assisted clients across the state of Arizona for over 25 years. Contact Van Norman Law Firm today for DUI legal representation in Arizona.
Arizona DUI Laws
Arizona is one of the harshest states when it comes to driving under the influence of alcohol or drugs. In 2007, Arizona became the first state to require first-time DUI offenders to install an ignition interlock device in their vehicle for a year. First-time offenders also face extensive fines, community service, possible jail time, and a potentially suspended license.
In Arizona, it is illegal to drive with an alcohol concentration level of 0.08 or more within a two-hour period of driving or having physical control of a vehicle. If a certain drug is found in your body when you are pulled over, you will be charged with a DWI. For drivers of commercial vehicles with a commercial driver's license, the laws are even harsher. Commercial drivers will be charged with a DUI if their alcohol concentration level is 0.04 or more.
If you are found driving with an alcohol concentration level of 0.15 or higher, you will be charged with an extreme DUI.
DUI/DWI Consequences in Arizona May Include:
• Alcohol assessment and treatment
• Community service
• Criminal record
• Fines and forfeitures
• Increased insurance rates
• Vehicle immobilization or forfeiture
• Job loss
• Mandatory jail or prison sentence
• Probation
• Suspension or loss of driver's license
Contact Us Today!
If you or a loved one has been charged with a DUI in the Phoenix area, you must act quickly to secure the assistance of an experienced DUI attorney to preserve your legal rights. Call us today at (480) 481-0616 to schedule a FREE consultation or contact us online now!