Scottsdale's Reliable Wrongful Death Attorney
Losing the life of a loved one can be tragic and heartbreaking. It may be even harder to cope if your loss happened unexpectedly and at the expense of another person's carelessness. If you are in this situation you may be able to recover the unforeseen expenses you and your family have incurred. This can include the loss of financial support from your loved one and the loss of their love, guidance, and companionship.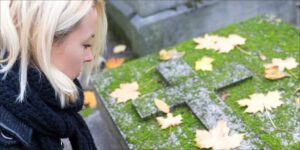 In Arizona, the parents, legal spouse and natural children of the victim are the only surviving family members who can bring a wrongful death claim. If you lost your child, parent or legal spouse due to someone's carelessness contact us right away. It may seem like a stressful time to take legal action, but Van Norman Law will help you every step of the way.
We Want You to be Taken Care Of
We understand that no amount of money can bring your loved one back, but we also understand that you may have financial needs that can no longer be met due to your loss. Your future needs deserve to be compensated. Even if you choose not to file a wrongful death claim, it is important to understand your recovery options before they are no longer available. Contact Van Norman Law today to set up a free consultation.